With our universal ninepin alley software, we cover your complete lane control.Whether games or competitions, everything can be managed from the terminals and from the PC Control Center with little effort.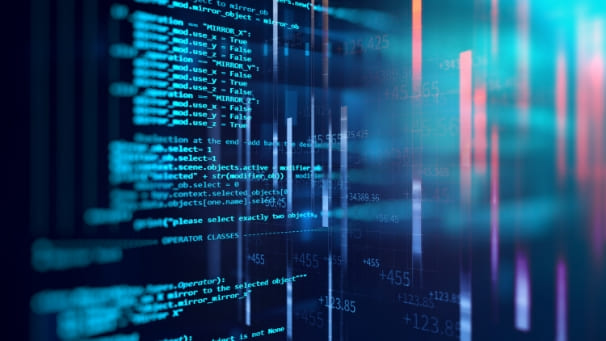 Your wishes
implemented 1 to 1
Do you have additional ideas for your ninepin alley?
No problem! Our highly competent team will be happy to implement your wishes quickly and efficiently.
Equipment for your bowling alley
With the use of lane PCs there is the possibility of leisure ninepin bowling. These are attached behind the monitors which gives you access to a variety of game variants and more than 50 video animations ("all nine", …).
With our system there is also the possibility of displaying advertising images.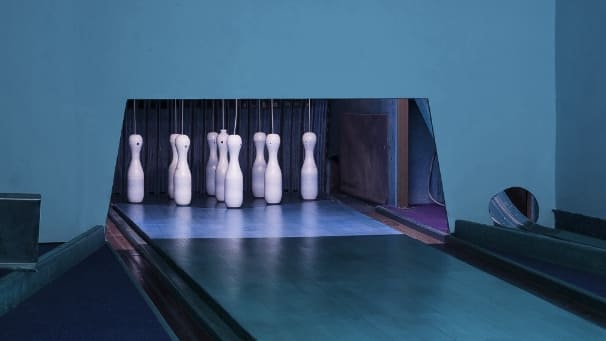 It is possible to connect to all commercially available setting machines, except rope-free. The results are displayed using one or two-line totalizer displays. The controls can be used for all types of lanes (classic, scissors, screed).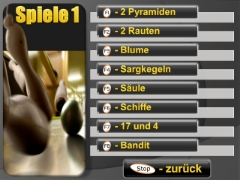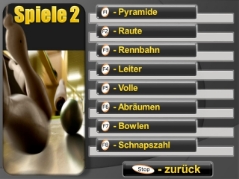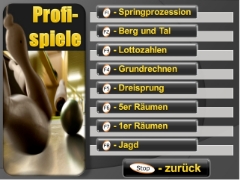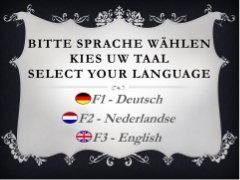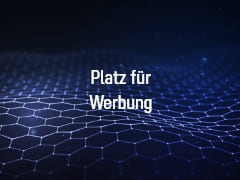 Over 20 leisure games ships, balloon, rhombus and much more.
Various professional games: lottery numbers, basic arithmetic …
Erotic bowling with matching reward images for men and women
Leisure ninepin in bowling style
Children's bowling with shrill sounds and matching reward images / videos
LED monitors with approx. 40 "(more / less on request) mounted on the ceiling or wall
PC with WIN 10 installed behind the monitor
Control panel in the console
Complete network setup with all system components
Our equipment for your bowling alley offers numerous configuration options. The main focus here is our monitor systems that efficiently monitor your ninepin alleys.
When used with the Control Center, the lane screens can display detailed information for each bowler. Home and guest announcements as well as player lists can also be displayed on each lane screen.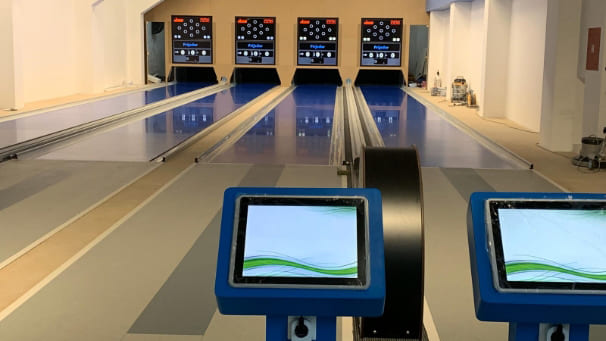 Freely programmable competitions
Simultaneous controll over Multiple competitions
Save teams and competition cycles
Display options for team counters, current player lists, match reports etc.
Immediate printout via optional dot matrix printer
Immediate printout via optional thermal printer
Game report export to Excel
Print out individual, team and competition logs using laser printers
Player lists import from Excel
Connection option for up to 4 additional monitors, above the tracks or in the spectator area
Control functions of the complete lane keyboard are also possible from the Counter PC
Highest technology for your ninepin alleys
Whether classic or scissor lanes with our Control Center, both ninepin lanes can also be operated simultaneously. Even Competitions can be held across tracks.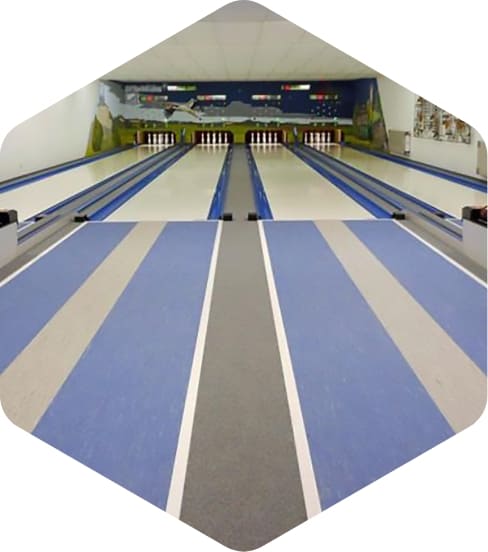 Our evaluation program for the ninepin sport was used, among other things, at these ninepin world championships:








Sarajevo
2011 Bosnia and Herzegovina